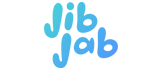 About JibJab
JibJab, a digital entertainment studio based in Los Angeles, provides content and tools that help their customer base add fun to their digital lives. Their content ranges from iconic music videos to their in-house animated JibJab Originals. JibJab has partnered with brands such as Facebook, Twitter, Apple, NFL, Nike, and more to spread smiles.
Industry
Conversion
Engagement
Industry
Lifestyle
Personalization
Use Case
Products Used
Customer Journey Orchestration
In-app Messaging
Push Notification
Our engagement strategy was to connect with our customers using relevancy, that's why we created a hyper-personalized engagement strategy. MoEngage and its team realized our vision and promptly built the best possible approach to improve our customer engagement. While MoEngage's User Path Analysis gave us a holistic view of our customers' journeys, personalized pushes and Intelligent Path Optimizer also allowed us to engage them at the right moment.
Marc Geraldez
Product Manager, JibJab
1.5X
Lift in Conversion Ratio
Business Need
Since JibJab's customer base is more inclined to visit their platform during the holidays and other occasions, they wanted to optimize customer engagement outside these events. They wanted to understand the customer journeys, have a holistic customer view, and offer 1:1 personalization.
MoEngage Solution
With MoEngage, the JibJab team wanted to get an understanding of their customers, use these insights to create intelligent engagement workflows, and send personalized communication based on their current journey stage.
MoEngage Features Used by JibJab to Create Happy Customers
User Path Analysis
Intelligent Path Optimizer
Best Time to Send
Push Notifications
The first step in JibJab's engagement strategy was to get a bird's-eye view of customers' different paths, deep-dive into app activity timelines, and fill gaps in the customer journey. With MoEngage's User Path Analysis, the team mapped active and dormant paths and found various customer drop-offs across the journey. The User Path Analysis eventually helped the team navigate the best paths to engage customers.
The Result
Using MoEngage's Push Notifications, Best Time Send, and Intelligent Path Optimizer, JibJab observed:
1.5X lift in conversion ratio through IPO

82% uptick in CTR using Best Time to Send

Increase in CTR by 30% with personalized vs. non-personalized campaign
Want to learn how MoEngage helped this brand grow?
Read the detailed case study below 👇
Read More Case Studies From Industry